Losing a tooth or teeth due to trauma or decay can affect your comfort, ability to speak clearly, and self-confidence.
At Bay View Dental in Clairemont, CA, Dr. Megan Shelton and Dr. Jennifer Milcovich offer durable dental bridges to restore your smile.
Learn how our friendly dentists can improve your appearance, restore oral function, and boost your self-esteem with a dental bridge.
An Excellent Solution
For Replacing One to Three Consecutive Missing Teeth
A bridge is a dental prosthetic that can replace one to three consecutive teeth. They can be supported either by adjacent natural teeth or dental implants to close a gap in your smile.
A Dental Bridge Can Repair Your Smile

Tailored to Meet Your Needs
Traditional bridges can replace missing teeth but require permanent alteration of the teeth adjacent to the gap in your smile. A restoration supported by a dental implant can replace any number of teeth and offers unmatched stability for a dental crown, bridge, or denture.
A Long-Term Solution
Both traditional and dental implant-supported bridges are crafted from advanced porcelain ceramics. Designed to withstand normal biting forces, a porcelain dental bridge can provide over a decade of faithful service with proper care and regular checkups with our dentists serving Clairemont and Pacific Beach, CA.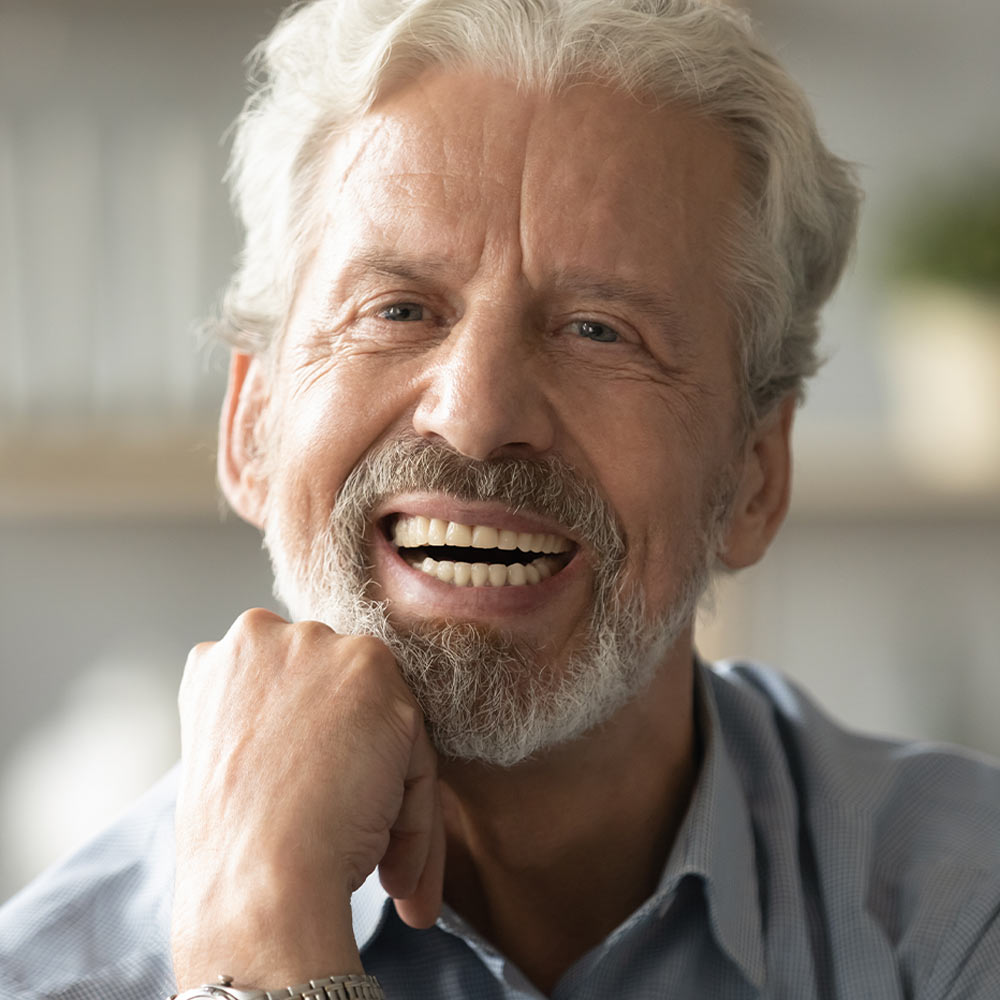 Incredibly Life-Like Results
The porcelain used for dental bridges is not only incredibly strong but is engineered to mimic the light reflecting properties of natural teeth. Dr. Shelton or Dr. Milcovich will color-match your new dental bridge to match the shade of your surrounding teeth so that you can enjoy a seamlessly restored smile.
Clairemont Patients Give Us 5 Stars
Today was my first time at Bay View and it was a wonderful experience. The staff is very kind and comforting. I feel like this was the first time I had gone to the dentist and not felt scammed. Everyone was great and I look forward to going back. I highly recommend!
View on Google
Dr. Shelton and her staff were very professional, the office is very clean and inviting, and Dr. Shelton's chairside manner is nothing short of charming. What a great first experience! Confident in returning for future care!
View on Google
Can I Afford a Dental Bridge?
Insurance Accepted and Flexible Payment Options Available
At Bay View Dental, we understand that the cost of dental care may cause some patients to hesitate to seek treatment. Unfortunately, putting off much-needed dental work can only make current issues worse and may in fact lead to more expensive procedures in the future. To help provide the most affordable dental care to our patients, we accept most major dental insurance plans. Our friendly office staff will gladly fill out all of the required paperwork with your provider to ensure you make the most of your benefits.
Our goal is to help you achieve a beautifully healthy smile without having to worry about how to pay for dental care. For patients without insurance or who are interested in managing their out-of-pocket expenses, we also offer flexible payment options. When developing your custom treatment plan, our team can discuss financing options so that you can get the dental care you need with a payment plan that meets your budget.
Dental Bridge Treatment Timeline
If you are considering a dental implant-supported bridge or implant-supported
dental crown
, treatment can take a year or longer depending on if you need any preparatory treatment before implant placement. A traditional dental bridge from our dentists serving the needs of Pacific Beach and Clairemont, CA, generally takes about two weeks and includes:
"A traditional dental bridge takes about two weeks from start to finish."
More 5-Star Reviews
For Our Clairemont Practice
I have been coming to Bay View for a number of years and sad when Dr Emerson retired. He encouraged my family to stay with office, the staff would remain and have 2 female dentists come in. I had to change my dental plan to stay on and I'm glad I did ! Everyone is friendly, professional and like family. Thank you Bay View
View on Google
I have been a patient of Dr. Emerson & Bay view dental for twenty years now. They have the best and welcoming practice in San Diego. And one of the most through & gentle hygienists on the planet that's why I won't go anywhere else. Thank you for making my visit so comfortable.
View on Google
Take the First Step
Toward a Beautifully Repaired Smile
If you are suffering with an incomplete smile and feel ready to do something about it, here is a quick recap of the reasons to reach out to us right now:
We have served San Diego for more than 20 years. Practices don't last that long in major metro areas without consistently making patients happy!
We handle every stage of a traditional bridge in-house, with no need for referrals.
We work with most insurance providers and can arrange financing. In other words, you can absolutely afford a bridge from Bay View Dental!
Don't wait any longer for the relief and boosted confidence you deserve. Reach out to us today to request your consultation with Dr. Shelton or Dr. Milcovich. Send us a message using our online form or call us in Clairemont at:
Implant-Supported Bridges
Why You Should Consider This Premium Solution
Implants are not essential to restoring your smile with a bridge, but for the right candidates, they can provide invaluable benefits.
Dental implants
look like screws; they are usually made of titanium, and are inserted into the jawbone to serve as a direct replacement for lost tooth roots. Bay View Dental coordinates with San Diego's leading oral surgeons to make certain that each patient experiences the best possible benefits of this landmark in dentistry. Here is why many patients in need of a dental bridge consider supporting their restoration with dental implants:
Prevent Jaw Atrophy
Tooth roots stimulate the jaw, keeping it strong and healthy. Dental implants can provide that same stimulation, helping your jaw retain its shape and strength and preventing the bone atrophy that would otherwise occur following tooth loss.
Preserve Healthy Dental Tissue
Traditional bridges require reducing healthy teeth and capping them with crowns in order to provide support to the bridge. When you choose dental implants, your healthy nearby teeth can remain fully intact since the implants will keep your bridge firmly in place.
Long-Lasting Results
While all bridges eventually need to be replaced, you can expect your dental implants to last the rest of your life if you properly maintain your oral health by brushing twice daily, flossing at least once each day, and attending six-month cleanings with us.
If you have more questions about dental implants and how they can make your bridge an even more beneficial solution to your oral health needs, we would love to provide answers during
a consultation
.
"So welcoming and helpful."
I always have a great experience here. The staff is so welcoming and helpful. I highly recommend them.
View on Google
I appreciate the level of care from the hygienist Lynn and the dentist. They explained so much to me that nobody ever has, and that is worth the experience. Getting an appointment is easy and they respect that schedules change.
View on Google