Losing a tooth or teeth due to trauma or decay can affect your comfort, ability to speak clearly, and self-confidence.
At Bay View Dental in Clairemont, CA, Dr. Mark Emerson offers durable dental bridges to restore your smile.
Learn how our friendly dentist can improve your appearance, restore oral function, and boost your self-esteem with a dental bridge...
See How a Dental Bridge Fits into Your Smile...
Many dental issues over the years. Anxious when I walk into a dental office. Dr Emerson and his staff are kind, professional and patient. I feel comfortable that recommendations are honest and in my best interest. Treatments have been comfortable and stress free. Top notch service! Thank you!
View on Google
It was an absolute pleasure going to this dental office this morning- i don't think I've ever said that about a dentist visit. Everyone was SO kind and friendly, cleaning was gentle & thorough, Dr. Emerson gave understandable explanations & explained the reasoning for his recommendations, and they clearly outlined pricing for recommended future procedures. All in all great!
View on Google
A Dental Bridge Can Repair Your Smile

Tailored to Meet Your Needs
Traditional bridges can replace missing teeth but require permanent alteration of the teeth adjacent to the gap in your smile. A restoration supported by a dental implant can replace any number of teeth and offers unmatched stability for a dental crown, bridge, or denture.
A Long-Term Solution
Both traditional and dental implant-supported bridges are crafted from advanced porcelain ceramics. Designed to withstand normal biting forces, a porcelain dental bridge can provide over a decade of faithful service with proper care and regular checkups with our dentist serving Clairemont and Pacific Beach, CA.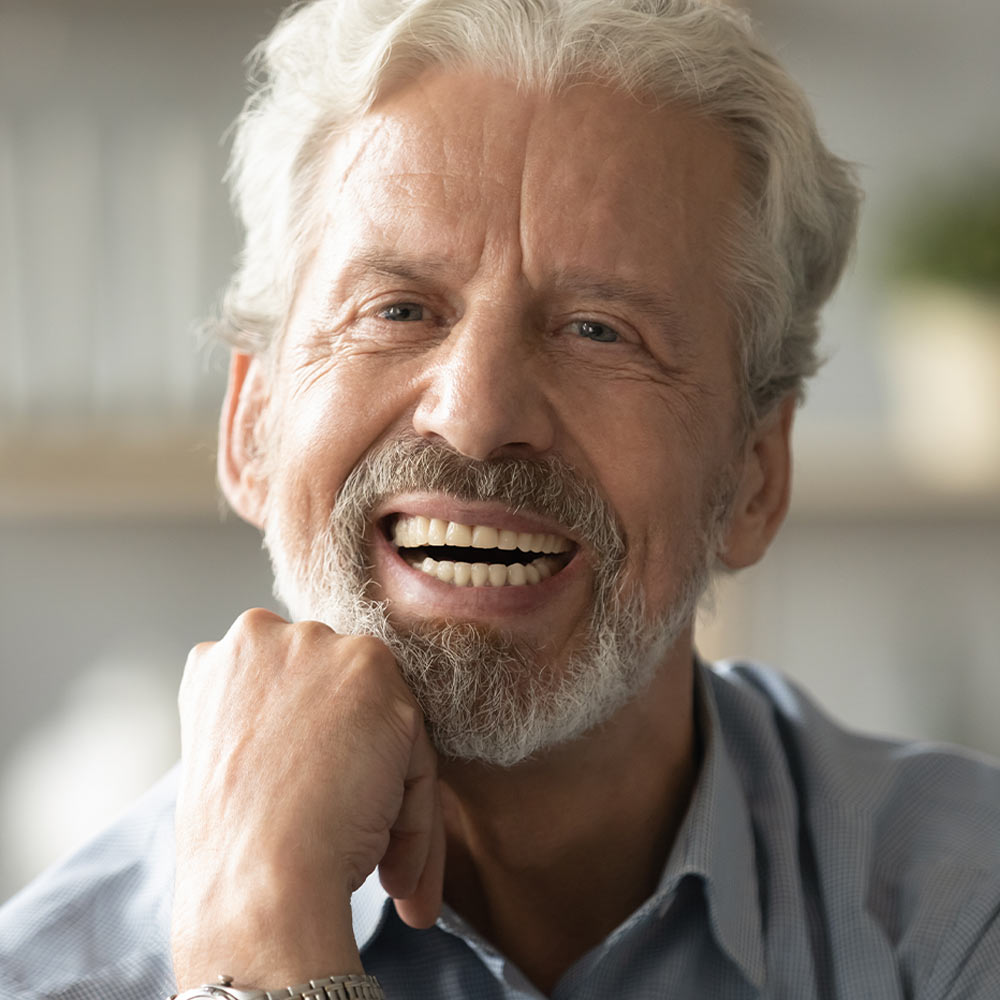 Incredibly Life-Like Results
The porcelain used for dental bridges is not only incredibly strong but is engineered to mimic the light reflecting properties of natural teeth. Dr. Emerson will color match your new dental bridge to match the shade of your surrounding teeth so that you can enjoy a seamlessly restored smile.
New customer. The welcoming of all the staff was very warm and comforting...like a family member being welcomed back. Dr. Mark spent a few minutes getting to know me personally and I was much impressed with his philosophy "do dental work only if needed but give the patient all information." I actually look forward to going again.
View on Google
Dr. Emerson and his staff are amazing! Our family has been going to him for decades and highly recommend Bay View Dental to everyone! We love the professional care and meticulous attention to every detail in our dental service, with a smile:)
View on Google
Can I Afford a Dental Bridge?
Insurance Accepted and Flexible Payment Options Available
At Bay View Dental, we understand that the cost of dental care may cause some patients to hesitate to seek treatment. Unfortunately, putting off much-needed dental work can only make current issues worse and may in fact lead to more expensive procedures in the future. To help provide the most affordable dental care to our patients, we accept most major dental insurance plans. Our friendly office staff will gladly fill out all of the required paperwork with your provider to ensure you make the most of your benefits.
Our goal is to help you achieve a beautifully healthy smile without having to worry about how to pay for dental care. For patients without insurance or who are interested in managing their out-of-pocket expenses, we also offer flexible payment options. When developing your custom treatment plan, our team can discuss financing options so that you can get the dental care you need with a payment plan that meets your budget.
Dental Bridge Treatment Timeline
If you are considering a dental implant-supported bridge or
dental crown
, treatment can take a year or longer depending on if you need any preparatory treatment before implant placement. A traditional dental bridge from our dentist serving the needs of Pacific Beach and Clairemont, CA, generally takes about two weeks and includes:
"A traditional dental bridge takes about two weeks from start to finish."